Fylde Pool Blackball Singles League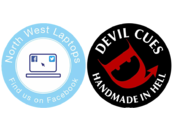 Fylde Pool Blackball Singles League
Fylde Pool Blackball Singles League
Fylde Pool Blackball Singles League
Welcome to the Fylde Pool Blackball Singles league. This is a league that plays fortnightly singles fixtures to the IPA Blackball ruleset. In this, our third season, we have 42 players, playing across 3 divisions. This really is a league for new and experienced players alike - the divisions are split by ability with handicaps in place to even the playing field further. All games are played at Qs Snooker Club on Lytham Road, Blackpool typically on Sunday evenings, but games are flexible to be rearranged within 13 days prior, or 13 days following the fixture date.
Follow the site to get the latest news and results straight to your email
Monday League - Facebook Page
Tuesday League - Facebook Page
Our Sponsors...